Welcome to Our Wiki!
Please remember to check our our rules and our announcements.
Feel welcome to help update or add to articles.
Until then feel free to explore, read, help out and have fun.
Thank you - Administration.
Featured Article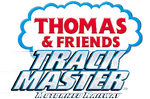 Thomas TrackMaster is a battery-operated system that has been manufactured by two companies. Despite having the same name, similar engines and similar track for a period of time, both ranges have considerable differences between each other.
Read more...


Featured Image
This image has been randomly selected from our site. Each time you visit our site, you will see a new image here. For more information about it, click directly on the image. The resulting page will detail when it was uploaded, by whom, and often overview which articles use that particular image.